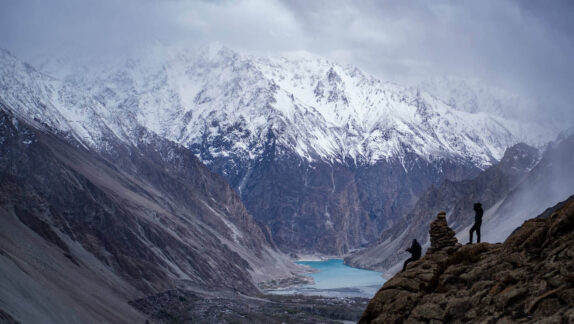 Meet the Team
These legends are the legends that keep our site… LEGENDARY.
The whole damn Broke Backpacker tribe! What started out as a one-man travel blog has grown into an epic adventure family!
Some of these peeps met on the road. Others share Bali as a home base. A few, well, we're not even sure where they came from… But they're here now, and they're here to stay!
We're a diverse bunch – premium adventurers, veteran vagrants, hippies, musicians, nerds, gym junkies, psy-explorers, linguists, alumni, high school dropouts, sea-farers, mountainfolk, and everything in between – all collected from the various corners of the globe. But what we do share is a passion for travel.
Well… that and a little spark of madness. 😉
Our team strives endlessly to bring you the BEST backpacking content on the web. They work on and off assignment, exploring the globe, updating our destination guides, reviewing the top adventure gear, and keeping our content toasty-tight.
So let's learn a little about the people of The Broke Backpacker and how they KICK ASS!
---
The Broke Backpacker Tribe
Our team of epic adventurers, wonderful writers and globetrotting fact-finders…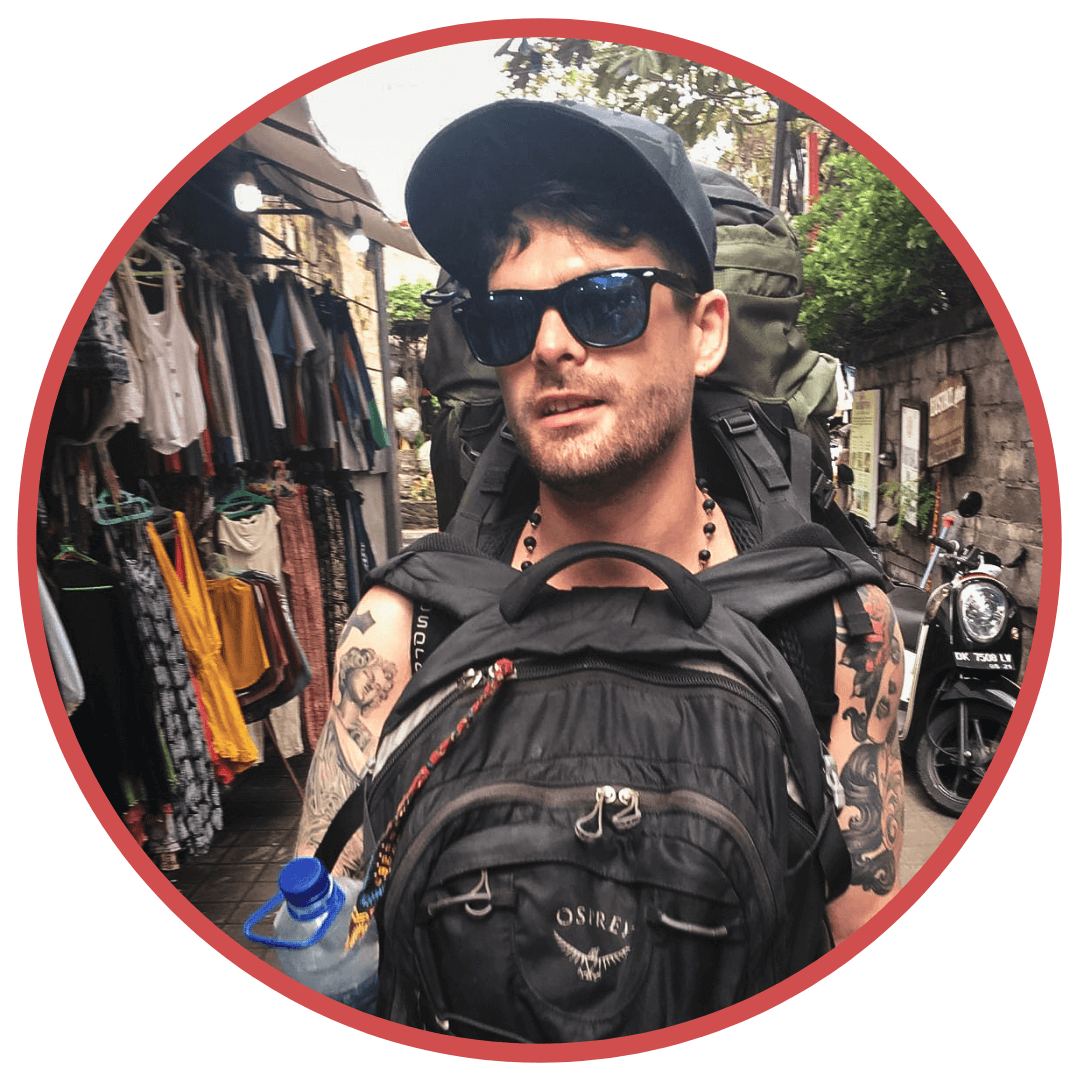 Aiden Freeborn
Gear Manager & Senior Editor
Aiden joined The Broke Backpacker in 2016. When not DJing Psytrance, Aiden is an explorer of uncharted countries, under-rated museums, and unsanitary dive bars in need of a good deep clean. If he's not doing that, you'll likely find him attending to his hair maintenance routine – he never hits the road without a hairdryer.
As well as managing The Broke Backpacker's library of epic gear content, Aiden heads the development of new series and and is always keen for a think tank sesh. Aiden also moonlights as a guest writer for the Huffington Post and Matador.
One of his life highlights is push-starting a truly fucked tuk tuk on a very precarious slope amidst the Himalayan foothills – which he maintains is perhaps his greatest accomplishment to date!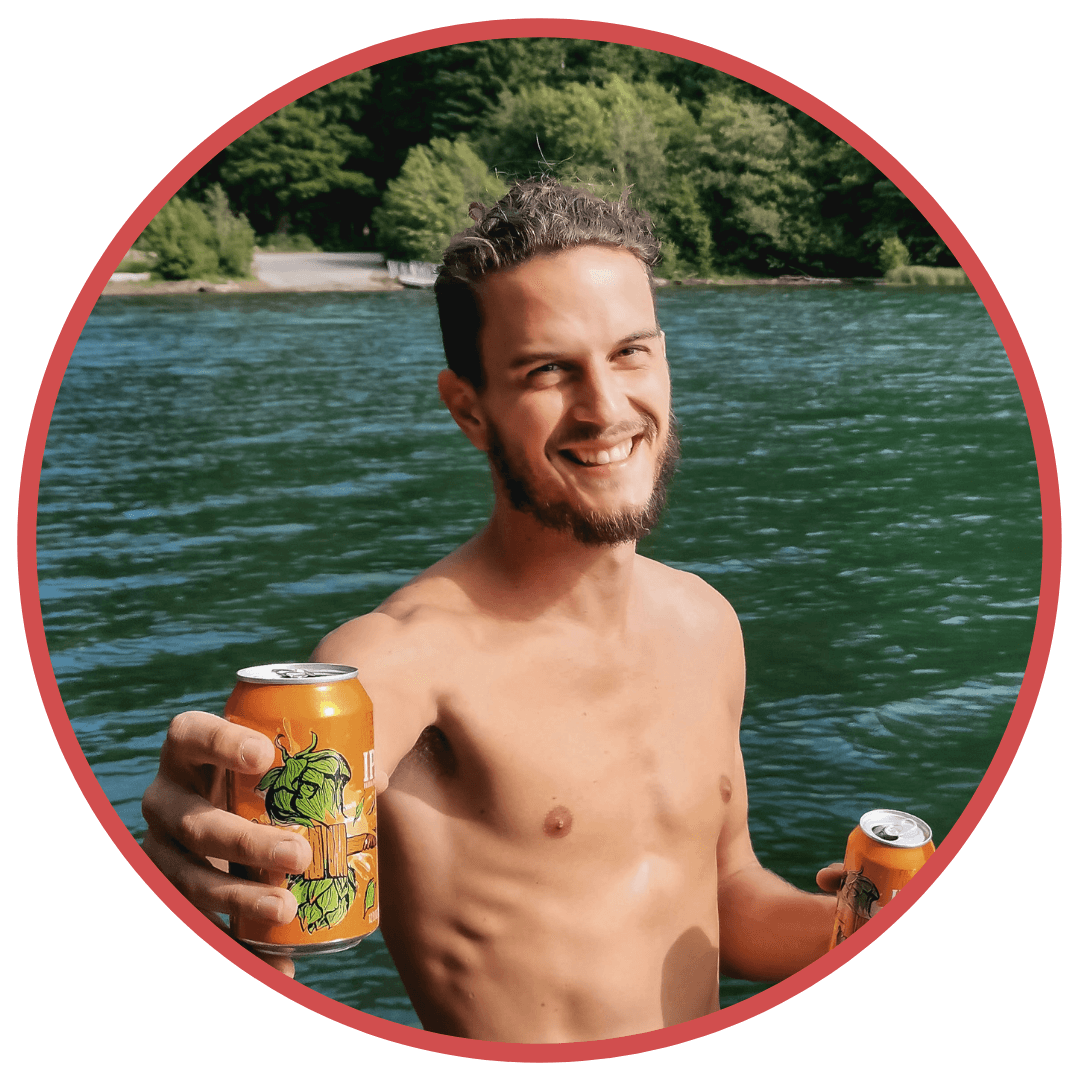 Art Patterson
The Administrator
This guy, we found wandering and confused in the hill country of South America. Now, Art is an SEO and content scaling guru. We're almost certain his power is derived from his hair – do you know anyone who has locks like those?
The admiral of admin at The Broke Backpacker, Arts slogs endlessly away in the back AND foreground networking, trawling the data for intriguing ops, and ensuring everything stays in its right place. But as an experienced TEFL-certified English teacher, qualified yoga instructor, and the proud holder of a Bachelor in Spanish Linguistics, he is certainly the man for the job.
Art can be found in Bali for the near future. You'll likely see him in a cafe, ordering round after round of V60 pour-overs. We let him, though, because that intoxicating caffeine high is lovingly channelled into The Broke Backpacker.
Louisa Smith
Editor & Ice Cream Sandwich Lover
Ceramics novice Louisa has been travelling the world on the cheap for years, and recently joined the team. Known as "Miss Louisa" among her students, she's travelled to over 50 countries; she's a real, badass, broke backpacker, with countless epic memories. Things like summiting Mount Kinabalu, surviving a road trip from Siam Reap to Phnom Phen with a nasty case of food poisoning and a shitty encounter (literally), and experiencing the 'real' cultures and traditions of locals are just a few on the list.
When she's not buying and flipping NFTs or jamming to rock music (interesting combination by the way), she's working as a talented content editor on The Broke Backpacker. In fact, thanks to her travel experience, she's been chipping out content updates by adding her insider backpacking knowledge.
Right now, Louisa can be found adventuring off-the-beaten path with her partner. Between working and exploring, she's on the hunt for the best ice cream sandwich in the world. One in Albania currently holds top spot, but she's ready to find better! It's all about that texture-price-quantity ratio…
---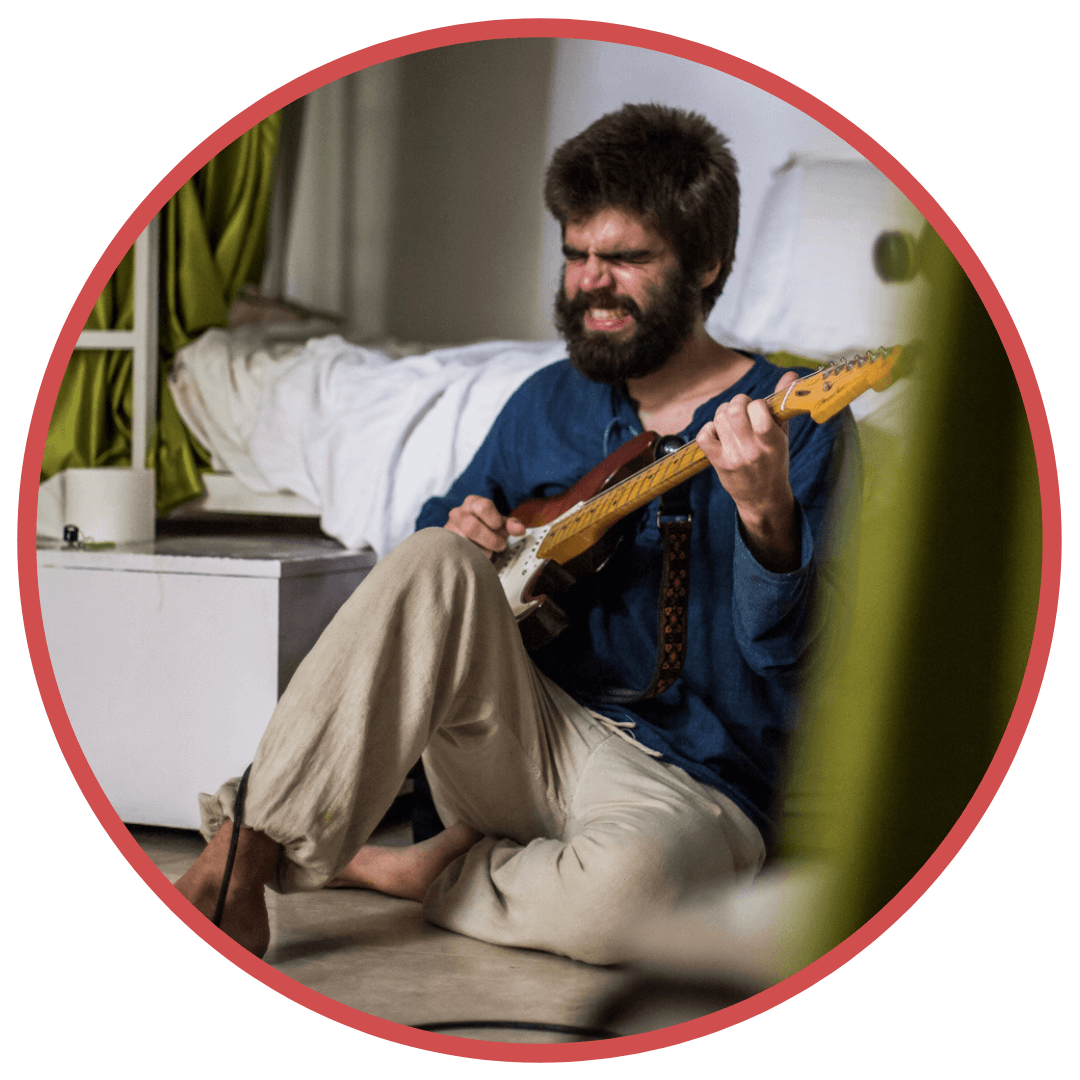 Tomas Monteiro
Brand Specialist & Whizz-Kid
Part mindless, part mindful, and all goofball, Tomas believes he has mastered the Art of Chilling. You'll likely find him in a sunny park, guitar in hand, and boiling hot tea by his side.
Tomas works The Broke Backpacker brand: he operates the marketing and socials channels, slaps together sexy graphics, covers a lot of bases. A ninja at design, Tomas knows his wheelhouse and is always coming up with slick new ideas…
Tomás is currently based in Lisbon, Portugal, his big beautiful birthplace. You can find him there, or wandering around the globe looking for trouble. The good kind, that is!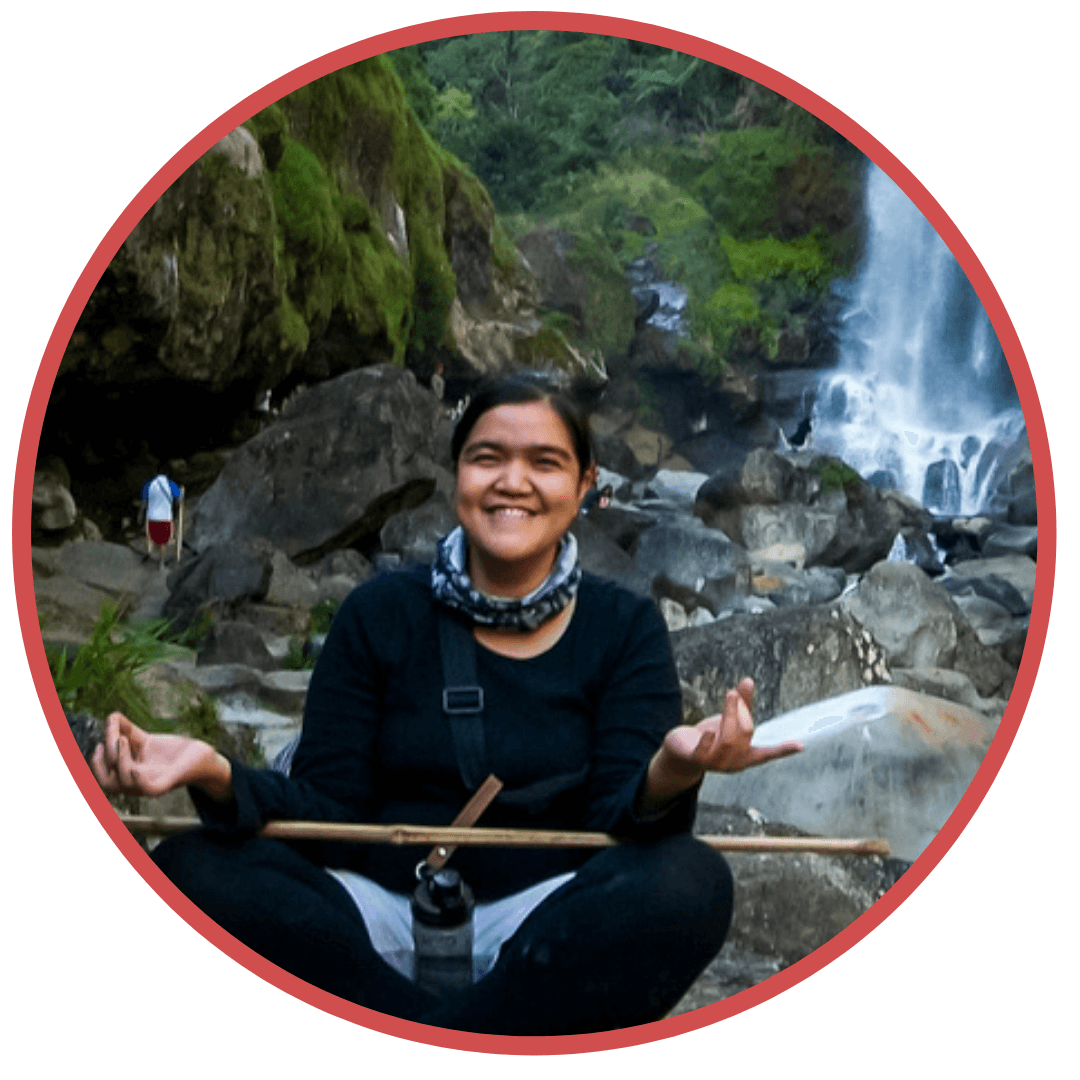 Rhenzy Caguioa
Empress of the Virtual Assistants
When she's not tirelessly poring over The Broke Backpacker's content with her all-seeing critical eye, you might see Renz at one of her favourite cafes plotting just how she'd make this cheesecake ten times damn better!
Living in ever-bustling Manila, Renz is tempted out of the house for quieter activities such as concerts, cinema, and downtown people-watching. Renz plans world domination through a chain of stores showcasing her boutique baked cheesecakes and other goodies. Her love for Korean TV dramas (and Naruto – heaps yeah!) cannot be understated.
Renz leads our team of star VAs; the ever-present force behind the scenes that keeps The Broke Backpacker RUNNING. It's safe to say that without Rhenzy and her team of vibrant VAs, there'd be no Broke Backpacker.
---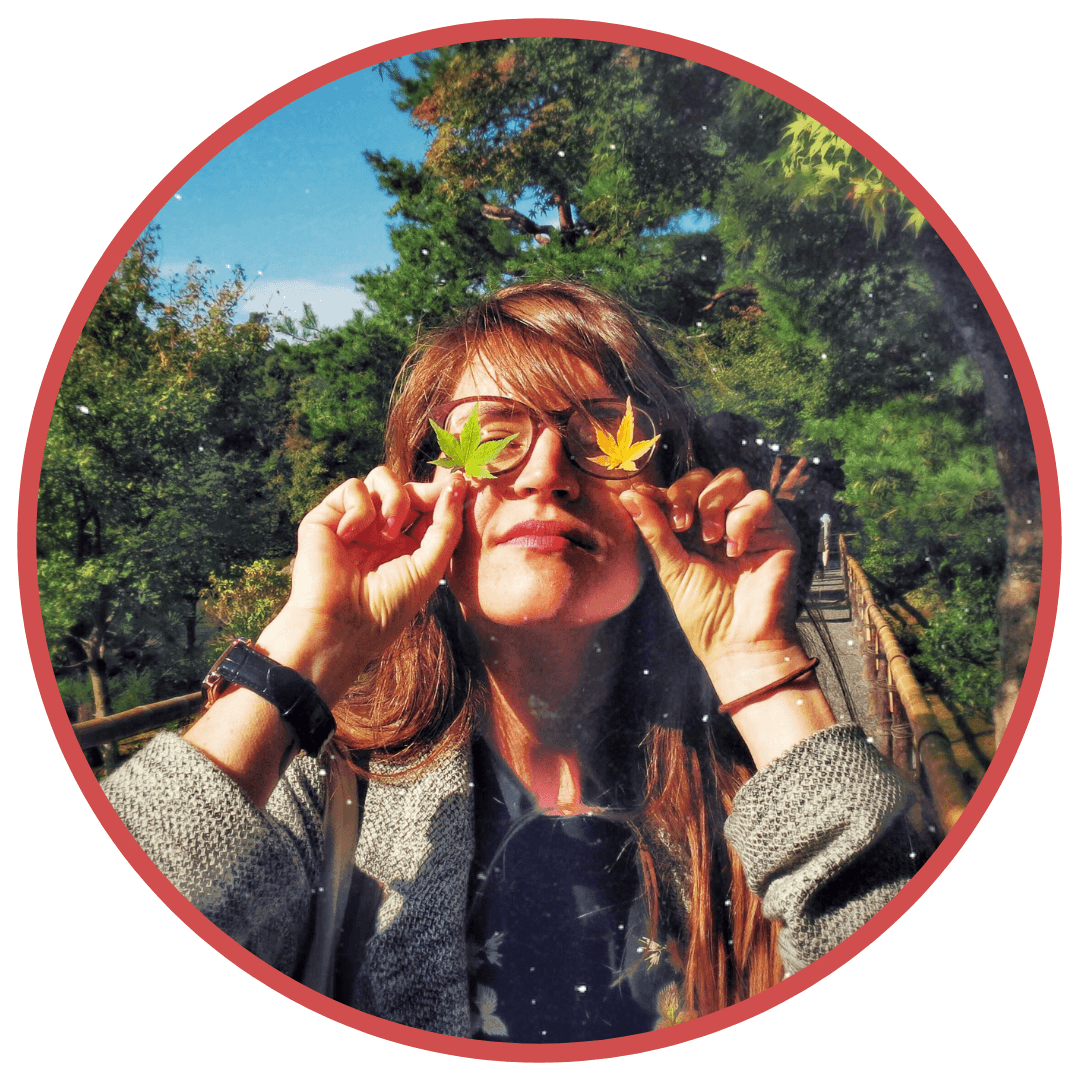 Laura Brown
Editor & Wildly Unfiltered Academic
Laura is a former English teacher who has travelled 25+ countries, lived in 9 of them, and taught in 5 of them. With a childhood passion for adventure spurred on by The Little Prince, she (temporarily) abandoned her studies in early adulthood to instead fly to South America and teach English. In her rather lengthy years on the road, she's taught both a prince of Qatar and a Colombian soap opera-star.
A slow traveller at heart, Laura prefers to take her time soaking in destinations through long-stay bouts of working and living. Now, she puts her studious mind to work on our backpacker content, updating older destination guides, and bolstering our archives with more additions on the working traveller lifestyle.
A Jack(queline) of all trades, Laura now holds a Post-Graduate Diploma in Art Therapy, makes mugs that sell because of profanities carved into the bottom, and once held the title of running a 10K faster than any other female in the county of Buckinghamshire. She also thinks the best combination in the world is coffee, mountains, and an epic sunrise (preferably accompanied by epic humans).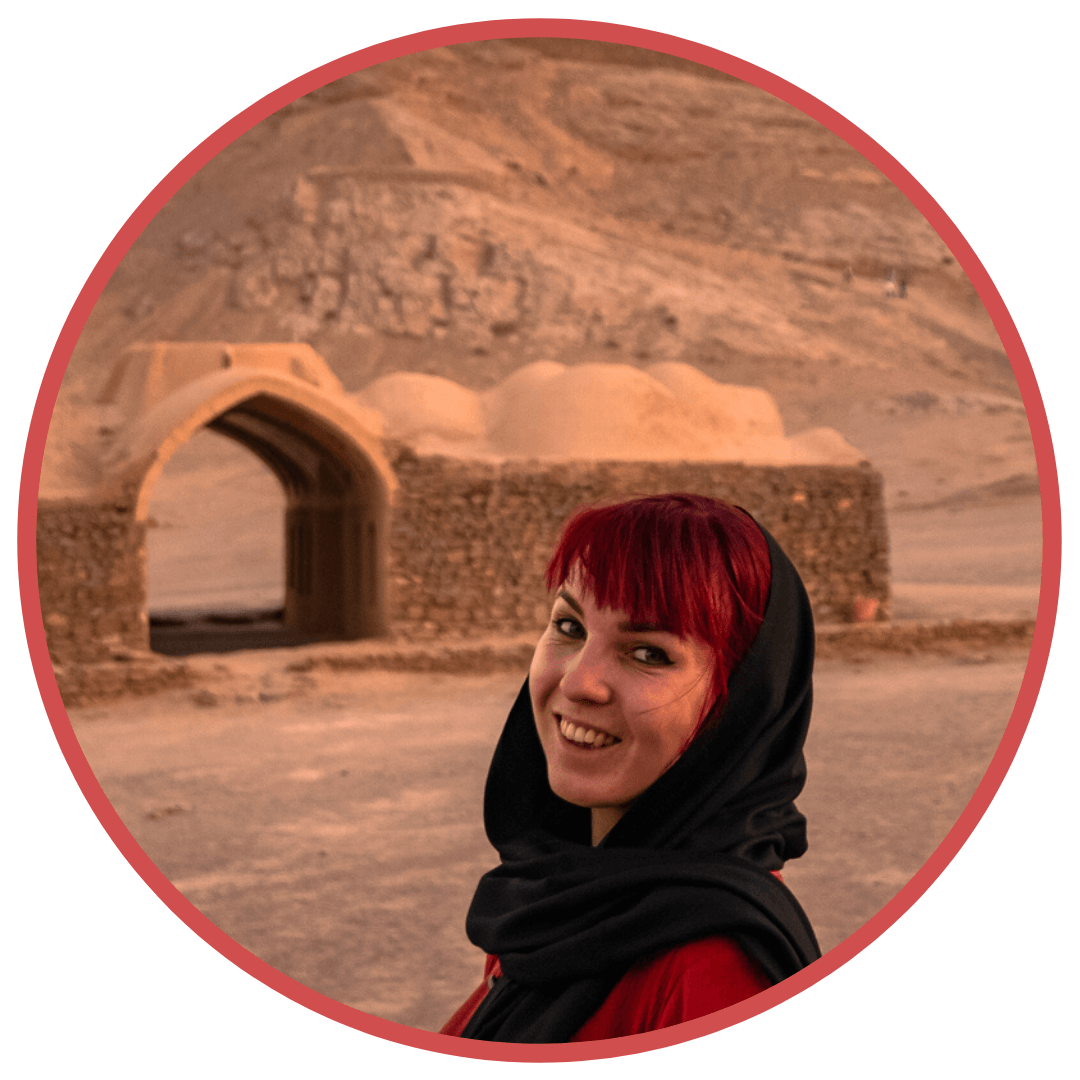 Elina Mattila
Travel Writer & Queen of the Sass
Translator, writer, digital nomad, nerd, and the most extroverted Finnish person you'll ever meet. Elina loves hiking solo (mostly because she's really bad at it), petting cute animals, and travelling to weird places. As well as her personal blog, she's published on Indie Traveller and even has a Masters in English.
A while back, this hardened vagabond committed the cardinal sin of backpacking – she fell in love. Not with a beautiful boy but with life in Bali, her friends there, and a grumpy black cat called Gizmo that she accidentally adopted. So for the foreseeable future, she can be found based in Bali which she – begrudgingly – must admit she likes quite a bit.
Elina writes content for The Broke Backpacker, and she's damn good at it. Offbeat destinations, digital nomadism, and the feminine travel experience all fall in her wheelhouse. Well, that and her spicy tongue.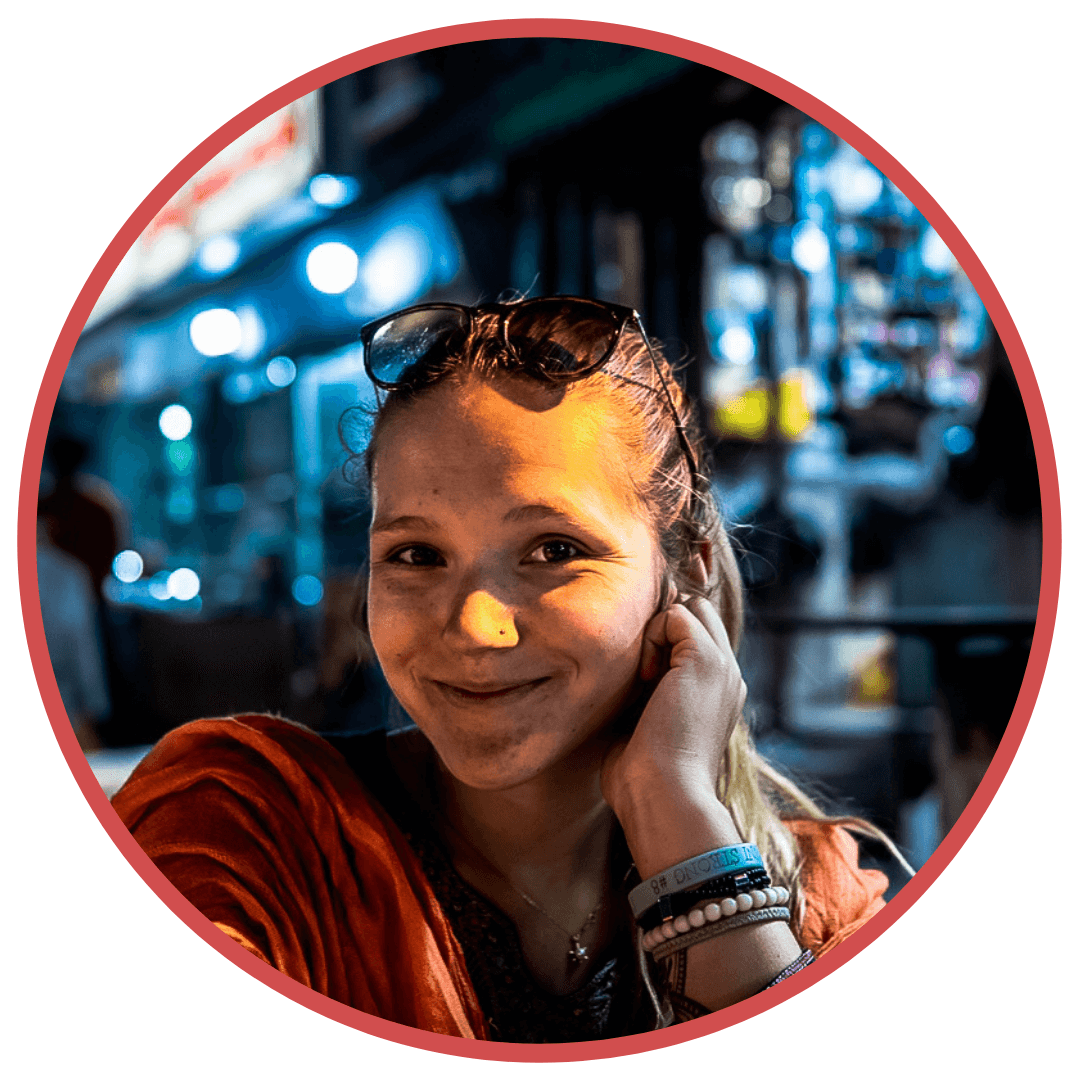 Samantha Shea
Travel Writer & Adventure Expert
A travel blogger and writer-for-hire, Samantha has been on the road in one way or another since 2017. Hailing from the USA, you'll most likely find her gobbling up the delights of Asia, particularly South Asia, and PARTICULARLY Pakistan. Her expertise of Pakistan is unrivalled.
Samantha is a fan of slow travel, overland travel, and adventure travel: the three travels of The Broke Backpackers's golden ratio. As such, we've put her to good work expanding our ever-growing library of illustrious adventure locales. She also plays a hand in optimising our existing content and, particularly, tightening the screws of our Pakistan and USA content.
An ice-cream addict and documentary lover, her infatuation for hippopotamuses cannot be understated. When she's not travelling or writing about travelling, you can usually find Samantha enjoying a tropical ocean or getting lost in the mountains. Or eating… Street eats are her other homeboy.
---
Broke Backpacker Hall of Fame
The Broke Backpacker team is a transient group of wanderers and sometimes folks head off into the sunset, this is the hall of fame where there legends live on forever….
Will Hatton
A trailblazing adventurer, Will has been on the road since he was nineteen and many of his early reports from the road paved the way for the broke backpacker blog we know and love today.
These days, Will has taken a step back from travel writing and is to be found in Bali where he runs Tribal Bali, the island's first custom designed co-working hostel. Pop in and say ahoy if you are in town.
Rose Wilson
A born and raised Bristolian, Rose's love for travel started from childhood with her family trips around the world. Her parents celebrated imparting rich cultural experiences on their children and such a blessed upbringing led to Rose's adoration with travel. Yearly visits to Bali to meet family-friends led to an early onset dream of one day living on the Island of the Gods – flash forward 20 years, and here she is.
A lover of dogs, pasta, rewatching the same TV shows on repeat, and espresso martinis, her travel days are mostly behind her now, content to her life in Bali with her fur-babies.
Lu Frey
If she's not training at the gym, you can catch her in the cafes of Canggu, Bali or Berlin, Germany.
For now, she's exploring the streets (and dark corners) of Berlin while balancing training and University at the same time.  
---
Ziggy Samuels
Zig, Zigz, Zigglez, Zigzag, Zigalig, and even just plain old boring Sam, Ziggy is a man of many names. And many lives. Once, he even milked a goat!
A published expert on all things budget backpacking, Ziggy started as our connoisseur of the art of dirtbaggery: busking, dumpster diving, hitchhiking, vanlife, illicit substances, sleeping in cemeteries (don't ask), etcetera.
A native to the notorious Byron Bay Shire, perhaps Zigz was always destined for vagrancy. Although it's been a long time since he held a fixed address, Ziggy still always finds himself begrudgingly dragging his ass back to his found-family in Australia for a boogie and keenly-rolled doobie. Despite a strained relationship with home, he does so love Oz (though he adamantly affirms New Zealand is better).
Indigo Blue
Indigo left home to join a sailboat and gallivant about the ocean, and she hasn't really stopped since. Her time is divided between the shore, the sea, and the shoestring adventures of rum and Sunday siestas. As always, there are plenty of frivolities, rum, and near-death experiences to keep her humble!
A rising star since birth, Indigo won the Tim Winton Award for Young Writers in 2016 and holds an ADAS Part 3 diving certificate which means she can, quote, "Use cool shit like chainsaws underwater." She will pay good money to experience the world's best taco before she's indi-go, indi-going, indi-gone…
Nic has probably been to more countries than any of the other team members! Nic and their partner – together known as the Roaming Renegades – have been to over 60 countries so far, and the list is still growing.
With so much travel experience, the one place that really stood out to Nic was South East Asia. And where else could you just casually buy a manual bike (with no riding experience) and then just head off for a 5000km trip around remote villages, off-the-beathen path tracks and some epic places than in South East Asia?
They've also got the best collection of hilarious dog memes!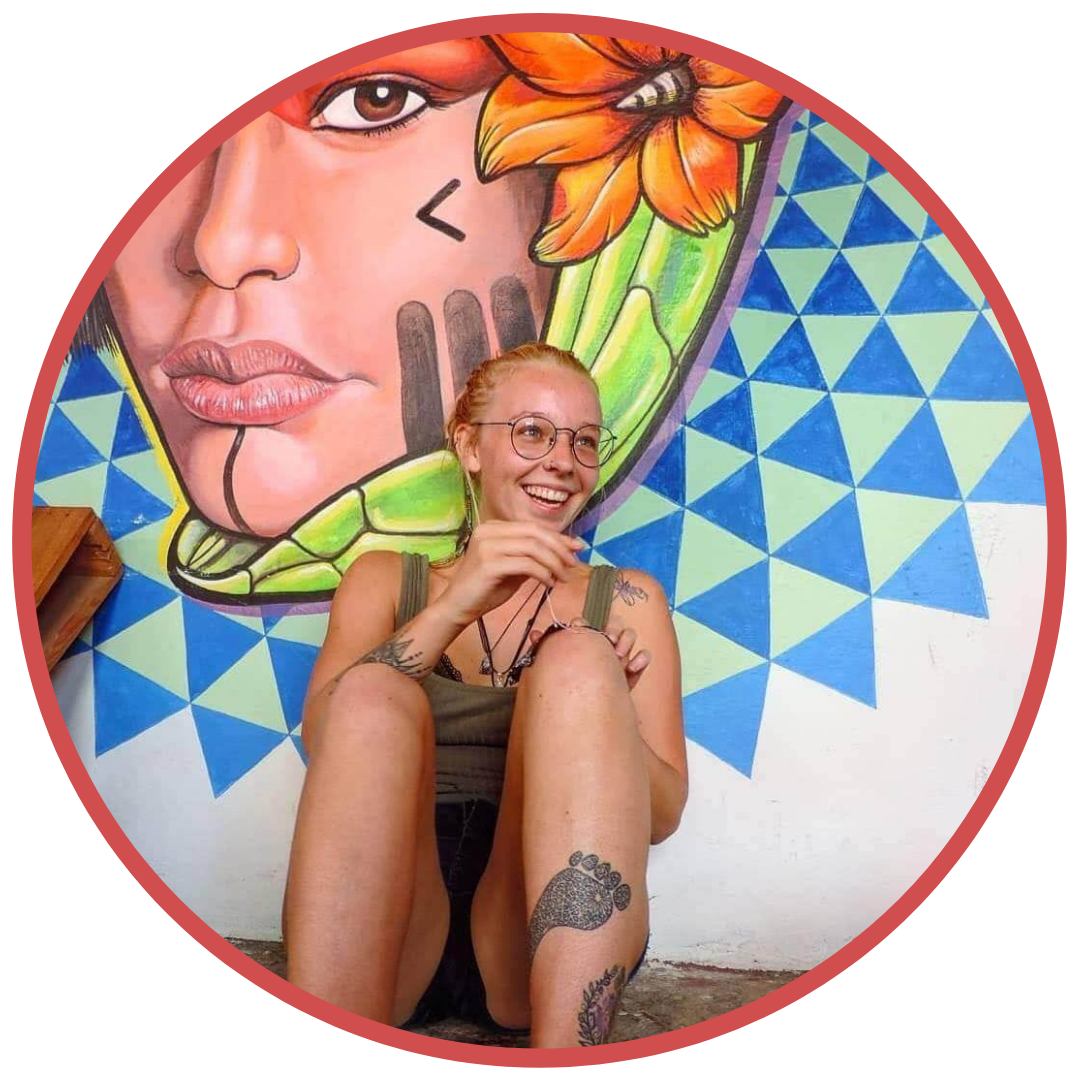 Laura Hall
Editor, Writer and Sore Loser at Chess
We've got another Laura on the team! But this time she's blonde.
Laura Hall, aka Laurita if you want to add some Spanish spice to it, has been a part of the Broke Backpacker team for quite a while now. She didn't shy away from the opportunity to join TBB, even after having to endure his 6am Ukulele Solo Sessions at maximum volume. Fast forward, Laura has become one of the very important travel editors and writers.
When asked what's so special about backpacking the world – mostly by herself by the way, give her some props – she says: 'You'll go to the edge of your comfort zone and beyond and you'll realise you're stronger than you ever thought. You'll meet fucking amazing, life-changing people and see things you would never have even realised existed.'
Some fun facts about Laura:
Laura's love for winning at chess can only be topped by the love for every single dog that crosses her path
Tourists taking selfies give her the ick
She loves good music and hates shit music – duh…
---
Ralph Cope
Ralph is a former manager in the hospitality industry turned wild child. With a desire to experience all things unconventional, he gravitates to the lesser-known landscapes of the world, landing him in some pretty strange and sensational places. Between his adventures trekking around Africa, travelling the Middle East, and traversing the steppes of Eurasia, he'll generally do as much as he possibly can to maximise his time in the wilderness and avoid anywhere the crowds go.
The Master of the Negroni, Ralph bases himself in Italy these days from where he ducks out for quick jaunts across the globe and leading adventure tours in Kyrgyzstan. You can follow his adventures at Roaming Ralph.
Mathilde
A self-admitted travel-yoga-junkie, Mathilde Aude Magnier is French-born but raised in Brussel. A natural-born butterfly, She's spent most of her adult life hovering between Australia's obscenely high minimum wage and putting that EU-proof passport to good use travelling Western Europe.
Quick with the pen and quicker with a smile, she'll dazzle you with a look before delivering you the inside scoop on who has the best yoga shack in town. Be careful leaving your smoothie bowl unattended around Mathilde though; she's quick with that too.
Sophie Steinebach
With an avid love of flying, Sophie's Patronus is a bird; that may also stem from her natural tendency to just wing it. When she's not working, you'll likely find her reading on the beach, bartending, or planning her next trip abroad.
Her love for travel compliments her fascination with culture and languages – she's currently brushing up on her Japanese and hopes to move out there one day. Ganbatte, kudasai!